This article was written by Rick Roberge. Rick calls himself a mentor and coach, but that's a huge understatement. I met Rick at Inbound 2014. Now, I talk to him almost every day. I hope that you enjoy his post as much as I'm enjoying sharing it.
I have a friend that's a very successful banker. One day, while having lunch, he told me that one of his mentors had told him early in his career, "Steve, meet somebody new every day and you'll be a huge success." As he nears retirement, Steve is likely the most well-known and sought after commercial lender within 100 miles and I'm lucky enough to call him friend.
In the 90's, I owned a collection agency and Steve and I were in the same Rotary Club. One day, Steve and I had lunch together. We talked about our kids, our wives, life, business, etc. After lunch, he asked me into his office. He pulled a box of business cards out of a desk drawer. The box was full of the business cards of people that he had met. He started flipping through the cards, asking me who I knew, and handing me the cards of the people that I should know. I left that day with a handful of business cards of people that knew, respected and trusted Steve and Steve's suggestion that I contact each one. Mention his name and ask them if they needed help with collections. Almost every one of those introductions became my client.
A month later, I bought Steve lunch and, once again, he invited me to his office and pulled out another box of business cards. I left again with a handful of introductions that became my clients. We had lunch again. This time, I told Steve that I didn't like one way relationships. He asked what I meant, so I explained that he introduced me to several people that liked him, trusted him and respected him and because he introduced me, they gave me the benefit of the doubt. They trusted that Steve wouldn't introduce them to somebody that wasn't worth knowing and as it turned out, many needed my help. My concern was that I didn't know as many people as Steve did and the people that I did know weren't looking for a new banker. His reply changed my life.
"The most important thing that you can do is to take really good care of the people that I refer you to. They will remember that you came from me and if you're awesome, I'm awesome! They will continue to be my customers and bring me more business because you make me way more than a banker. You make me a resource! So, make my customers incredibly happy and make me look good! …. and if you want, buy me lunch every once in a while."
That's the day that
I stopped asking, "What's in it for me?"
I started introducing people that I cared about to other people that I cared about with the hope that one could help the other.
I realized that it was important to be known to be good at something because if I was good at something, everybody that knew it would want me to help their friends.
I became a resource. I became known as a person that knew people that could help and if I didn't know someone, I knew someone who did.
I knew it was OK to introduce people even though neither had asked for the introduction.
Now, how does this 20 year old story impact your ability to build relationships and grow your influence today? Let's start with, "Stop asking, 'What's in it for me?'" Be of service. Learn what people are good at and introduce them to someone that you like that might need their help, not because you want someone to make money, but because you want someone that you like to get the help that they need. Whether they need the help or not, they'll know that you were thinking of them. Now, in the story, it was a direct referral, but pretend that I had written an article on collections. Today, Steve would have so many other ways that we could introduce me.
He could:
Forward the article by email to a friend with a note that says, "A friend of mine wrote this article and I thought that you might want to see it."
Post a link to the article on social media with a note that says, "A friend of mine wrote this article. Please share with anyone that might be dealing with (the issue)."
Do it the old fashioned way by making an introduction. Give me his friend's business card or send a mutual email of introduction. (Remember that in the story, Steve didn't ask permission to make the introduction. He only referred people that knew that Steve would only introduce people worth knowing.)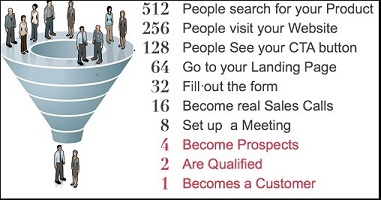 So, now you should see how easy it is to help your friends by socializing their story and growing their reputation. How do you do it for yourself? You don't! You can't! You need to get your friends to do it for you, but not all of your friends, just your good friends that have good friends that care about what your good friends think. Why will they do it? Because they want to help their good friends.
But that doesn't build the relationships. The relationship begins when you see that you have a new Twitter follower, or someone looked at your profile on LinkedIn, or you somehow discover someone new is watching you. That is your opportunity to see if they'd like to start a relationship. Just ask! "I notice that you visited my profile on LinkedIn. What brought you by?" or, "I noticed that you started following me on Twitter. What do you do?" It's like Steve walking into a room full of businesspeople, shaking hands, meeting them (like his mentor suggested) and having conversations. Not every one of those conversations is going to lead to a 'close friend' relationship, but some will!
Have you met somebody new today?
Have you introduced an expert to an old friend today?
Rick helps business owners grow their business. His attitude is, "Whatever it takes!"
If you'd like to learn more about him, this would be a good place to start.