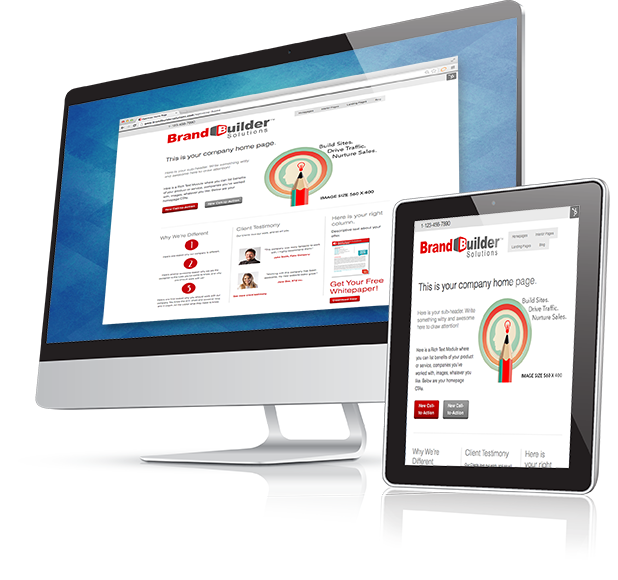 If you're a HubSpot Customer, you probably have heard a thing or two about the new HubSpot COS, or Content Optimization System. You also have probably heard a lot of information regarding migrations, analytics, COS Certifications, and much, much more.
The COS itself is a wonderfully simplistic system, but boy, figuring out when and where and how to get on it can sure seem complicated!
Keep reading to see what your business needs to know about your site migration from the HubSpot CMS to the COS.
1. You CAN move now, but you will lose Analytic Continuity.
Ever since the COS was officially released at Inbound 2013, people have been clamoring to have their current sites transferred over to the new system. As HubSpot COS Certified Designers, we know that the COS is incredible, and all HubSpot customers should really be on it.
To move to the COS, you have two options.
First, you may wait until January 2014, when HubSpot will migrate you, free of charge, over to the new system. You will not lose analytic continuity, and you will get your content all shifted over for free. The downside to waiting is that:
You can't move before January 2014 at the earliest

Many people are already on the list to be migrated, and it's first come, first serve. Likely you will not be migrated until much later than January

You will get no redesign, just a simple content transfer
Your other option is to migrate sooner. You can choose a HubSpot COS Certified Design Partner, like Brand Builder Solutions, to help you with your migration. This gives you the benefit of having your site transferred ASAP, and also gives you the option of a redesign. The downside to moving over immediately is that you will lose analytic continuity between your sites.
2. You Should Choose a Certified Designer Carefully
We're proud of our COS Designer Certification! That's exactly why we encourage HubSpot users to be careful when choosing a partner to help them with their COS redesign.
Just like choosing a remodeling company to renovate your business' physical location, choosing a company to renovate your website is a big undertaking. Are they credible? Are they experienced? Are their current clients happy? Can they provide recommendations? These are all things you need to keep in mind when choosing a HubSpot Partner to work with.
3. The COS is new, so be prepared to learn!
We can't stress enough how awesome a system the COS is! However, just like with any big change, there is bound to be frustration. Keep in mind that migrating your site will open a whole new world of inbound marketing possibilities. The COS is certainly much more intuitive and easy to use than the HubSpot CMS, but for users accustomed to the way the CMS works, this change may come as quite the surprise. Never fear! HubSpot Support is always there to help with any issues that may arise, and Brand Builder Solutions is more than happy to assist you with all your COS needs. It's a great system, but change always takes some getting used to.
The bottom line from me to you on the COS is: don't be afraid to switch over. The functionality is awesome, and the system is one of the best for Inbound Marketing I've ever seen. Make sure you take your migration seriously, and really spend some time deciding what approach is right for you and your company. When you're ready to dive in, you won't be disappointed!
Want to learn more about the COS? Click here to read our blog post that introduces it. Think you're ready for a migration? Contact us today to talk with our team of COS Certified Designers and discuss your website needs!