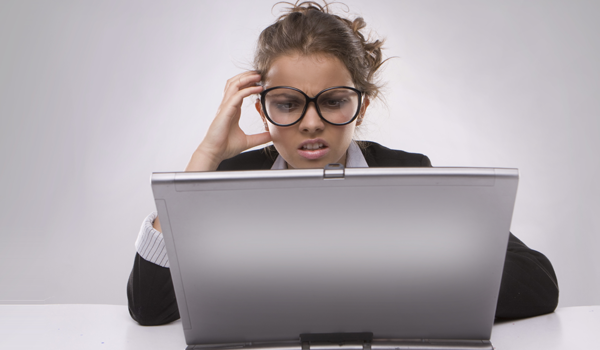 "Our website stinks and we are looking for you to make it better". This is a form submission I received recently. If you are web design firm or an ad agency who makes websites, would this be a good lead for new work? If you think it is, then think again.
This may require more lead qualification than you think. It isn't a slam dunk. Our experience has shown that many company's who don't like their website will hire you to "fix" it. If you are in the web design business or are a web designer or web developer then you should well be aware that "fixing it" can happen a few ways.
Here are some things to consider.
1. Find out what they mean by "Our website stinks".
What do they mean by "Our website stinks"? Are they blaming the last crew? Do they even know why? Many times companies struggle with their own websites because they hire you to make it better and they are very involved in the process of creating the new site. As a web design firm you need to establish why they hired you to begin with. Make sure you set the right tone from the beginning. Let them know that they hired you to make it better and that aside from a brand guide (if it exists) or developing their story and developing site goals, that your firm is going to carry the ball on the overall project.
2. Make sure they can articulate a cohesive plan.
If they say they want a change. Challenge them. Why do you want a change? What are you trying to achieve? Will button colors matter in the end or can you completely defer the font choice, layout, and messaging to our team when we get started?
3. Find the decision maker from the beginning.
Don't work on the project for hours only to have the late introduction with the CEO who knows what she wants. CEO's like to empower their teams only to undercut them when the project is presented. Of course this is not intentional, but often you will deliver on a vision or path put forward by the delegate only to start all over again with the person with the final say.
If you don't want to be an order taker and have the best work for your client to be successful without them being their own worst enemy make sure you are an authority on design. You may even want to learn more on inbound marketing. If you don't know what inbound marketing is click here and sign up for a 15 minute overview.
If you want to learn more about speaking authoritatively on site design click here.