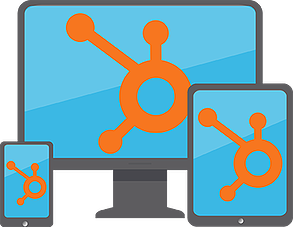 Should you make the switch from the CMS to the COS? Well, first you need to ask yourself a few questions:
Is my site mobile-friendly?

Does my site have the ability to change the content on a page, based on who's viewing it?

Can I easily update my site and its content?
If you're using a Content Management System, or CMS, then you know that it's a program that allows publishing, editing, and modifying the content of a website from one central interface. The purpose of a CMS is typically to avoid the need for hand coding.
The Hubspot CMS is one of many CMS options out there. Some well known ones include WordPress, Joomla, and Weebly. CMS systems are one of the best ways to easily update your content and keep your site fresh, current, and inbound marketing ready. However, some of the downfalls of a CMS are:
Additional coding or special templates needed for mobile optimization
Stand-alone sites that often create a fragmented experience for visitors
Everyone has the same website experience
Website speed and performance will vary depending on the type of CMS used
Not caught up with recent search engine changes

Social media and mobile have a great deal of influence on SEO

If you are currently on the HubSpot CMS and wondering about changing over to the COS, great! The COS is a wonderful tool for optimizing your website, making it inbound savvy, and keeping everything responsive and visible on all devices.
The COS, content optimization system, is the first integrated website, blog and landing page platform to be optimized for mobile platforms. The COS is able to display the material to a website developer or blogger the way it would be presented on a mobile device, tablet, or desktop. Fully integrated with every marketing channel, it also adapts to the context of each viewer, whether they are visitors, leads, or customers.
How COS works:
Uses a built-in responsive design

Ready for any device; mobile, tablet, and desktop platform

Integrated with every marketing channel

All tools in one, convenient place
Seamless experience from website to email to social media

Personalized to each viewer

Personalize pages for leads and customers

Content is faster than CMS
Delivery content is secure
The COS was built for modern search engines


With author tags, social media and keyword tools built throughout
Are you tired of having to do additional coding for mobile optimization? Do you find it inconvenient when all of your marketing devices aren't seamlessly connected?
Then maybe a switch to the COS is just what your business needs to have that competitive advantage!
Switching from the CMS to the COS would allow for a more collaborative and seamless experience for developers and the end display will be optimal for visitors and leads, which in turn will lead to happy customers!