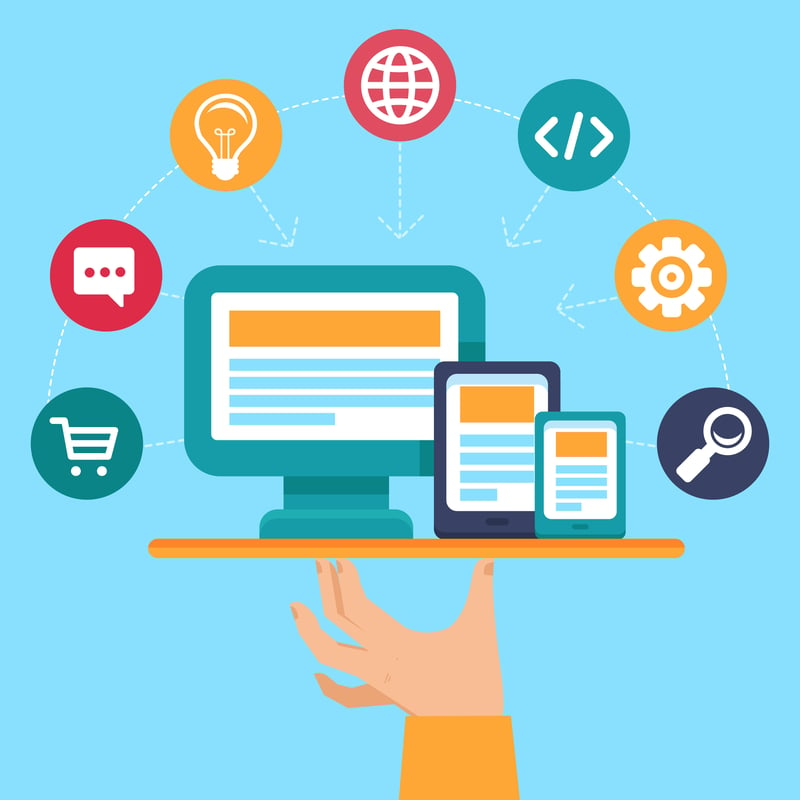 What's the Deal with Growth Driven Websites?
Creating growth driven websites is a top marketing priority for any business today.
A website is a window into the company itself and the first impression you make to visitors curious about your business. The impact that a website leaves on visitors can make or break potential sales.
Websites must be carefully designed and well executed to capture buyers. To ensure that this happens, a company needs to monitor every element of their websites' performance. Growth driven websites are sites that are continously monitored and optimized to perform as well as possible.
A growth driven website is an absolute necessity to enhance and cultivate business in the most efficient and effective way possible.
The Scoop on Hotjar
Hotjar is a new tool featured in Entrepreneur magazine that specifically facilitates this process of ongoing website enhancement with growth driven web design. It was created for businesses looking to improve their websites by understanding the qualities that make them great, compared to those that are hindering sales.
With Hotjar, companies can analyze the effectiveness of call to actions (CTAs), content placement, landing pages, forms, and more on the website. Hotjar provides an inside look at the user experience, showing how they approach your website, as if you were right there, watching them interact.
It is a completely new way to investigate what visitors respond to on a website... and what they do not respond to. It is a weapon to be leveraged in online marketing efforts, boosting business through growth driven web design.
Curious if it's right for you?
We signed up for Hotjar and have some thoughts on it, after running a few different tests. There are many benefits, as well as a few drawbacks to consider.
Pros
There are a variety of features.
Hotjar places the best capabilities of other programs commonly used by businesses to form growth driven websites (such as Crazy Egg's visitor tracking and both Survey Monkey and Qualaroo's surveying) into a single tool.

It provides multiple features like visitor monitoring, analytics, and buyer feedback under a single account subscription, so there is no need to rely on and pay for multiple tools.
It provides valuable insight into potential buyers.
Hotjar's heatmaps show what matters to visitors by displaying where on the website they click, scroll, and spend the most time.

It gives you the power to construct and distribute surveys to customers in order to gather their feedback on layout and User Experience.

The conversion funnels offer data on which pages are converting and those that have the highest dropoff rates.
It raises awareness of what works (and what doesn't).
Feedback about a business' current growth driven web design is available using polls for customers.

It is possible to gauge the effectiveness of particular CTAs, content, and more through recordings of potential buyers' actions on the website.

Form analytics show what questions have a high number of interactions, how long they take to fill out, and which are only pushing visitors away.

It is simple to find users that will test the website with one of the features.
It's available for a low cost.
Hotjar offers several different subscriptions ranging from Basic (free) to Pro (for just $29 per month) to Business (for $89 per month), with an increasing number of tools, sample sizes for tests, and snapshot analyses as you upgrade packages.

Even with a free subscription, a business is able to test an infinite number of websites and have an infinite number of users.

Hotjar's largest competitors for fine-tuning growth driven websites, such as Qualaroo, have plans that cost up to $499 per month.
There are resources to help you get started
Using Hotjar is far less intimidating with all of the information they provide to their customers.

They have an in-depth beginners guide to kick your business' website enhancing project into gear, as well as a blog called Outside the Jar with plenty of material on the latest website trends.
Cons
The company is young.
Hotjar is a European company, still in the startup phase.

They do not have the years of experience and large customer support systems that their major competitors do.

Unlike Survey Monkey, Qualaroo, and other competitors, Hotjar has not received the backings of big, well known companies (like Google and Salesforce).
There's a lack of attention to mobile.
As mobile continues to become even more prevalent, Hotjar would benefit greatly from a smartphone app to monitor the success of growth driven web design on the go.

Hotjar places desktop and mobile icons next to each row of data about visitors to the site, however, there is not an option for finding in-depth comparative analytics or trends of visitor behavior using desktop/laptop vs that of mobile users.
It only provides "snapshots."
Hotjar's affordability comes with the cost of data.

Information about all visitors on all sites are not recorded in continuous streams, rather the different packages have different limits on the number of visitors that are recorded on each snapshot
There's no integration of CRM with other programs.
One of the most appealing elements of Qualaroo is the option of integrating a company's CRM with other beneficial and widely used programs, including HubSpot, Salesforce, and Marketo.

Unfortunately, when using Hotjar, this data cannot be consolidated into one, large source.

Not having this integration feature is a bit of a drawback for companies with large pools of data to oversee and analyze.
With all of this said, Hotjar is definitely a huge asset for agencies and consultants of all industries seeking growth driven web design.
Growth driven websites must be modified over time based on visitor behavior and page performance.
For such a small, monthly fee, Hotjar provides a great deal of intelligence to make any website a powerful business driver. It may not be the most comprehensive tool in every aspect, but it combines the assortment of fundamental features for growth driven web design.
If you still need help getting your site set up in the first place, check out our guide to building a better homepage.