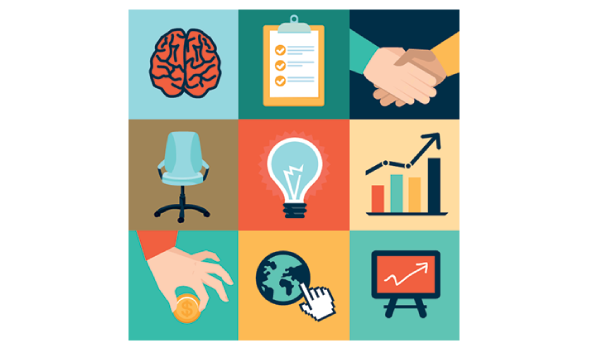 We've already discussed what Inbound Marketing is. Now you may have some questions about where to begin. Keep reading for 5 tips to optimizing your inbound marketing for business.
How do I know if Inbound is right for my business?

The Number:
According to Google research,71-89% of buyers get their information from the Internet. If your customers are often investigating or researching your products, inbound marketing is like your online spokesman standing in front of prospects and feed them necessary information.

The Power:
Inbound marketing tactics will increase your content popularity exponentially. When your prospects are looking for the services/ products your firm provides, the inbound marketing can help them find you, reversely help you educate them about your business.

Will inbound marketing help my firm generate leads?

Statistically Proven:
HubSpot's 2013 report says 2/3 marketing priorities centered on lead generation and companies reported 34% total leads come from inbound marketing sources and 22% come from outbound marketing sources.

Convincing Tactics: Generate hundreds of leads if your website is attractive, conveying and user friendly.
∗ Inbound Marketing tactics can nurture the leads and converting them into sales. Top channels for lead generation include social media (14%), search engine optimization (14%), and email marketing (13%).

How can I create the content necessary for inbound marketing to work?

Core Principle:
Create Content that optimized for search engines and shared via social media.

Content Entails:

Questions clients may or have asked

Email Topics received from clients

Industry news updates

Client Industry trends and challenges, etc.

This means that the marketing department must contain a strong writer or outsourcing to talented writers available who can review your subject-matter experts and turn that information into a premium offer and with blog posts to promote it.

How much should my firm spend on inbound marketing?

Recent Gartner survey showed that US companies spend 2.5% on average of their revenue on inbound marketing activities.

It thus means inbound/digital marketing cost is 25% of the full marketing spend. So if your company generates $10 million in revenue, you would likely spend $250,000 on digital marketing alone.

How can I get my team behind an inbound marketing strategy?
When making the pitch,

Before:

Do your homework to learn about inbound marketing

Evaluate your marketing budget. calculate the return of your other marketing initiatives. Recommend items to cut,spend to divert to inbound marketing.

Determine if currently more leads are needed to achieve your firm's growth goal and where your leads are originating.

During:

Start your pitch with relevant questions to engage managing partner or marketing committee

Give evaluations. *If competitive market makes it more difficult to close a sale.

Give examples. *How you can use inbound marketing to promote the services your firm provides.

After:

Integrate COS Site, SEO, Mobile-Responsive Site, Social Media, Email Marketing into your sales channel.

Consult Inbound web-design technicians for more accuracy.

Set up New sales goals
The essence of inbound marketing is to better customers' overall purchase experience and to convert buyers into loyal customers. Can't wait to get started with Inbound? Contact us today to speak with our team of COS Certified Designers to upgrade your website! Your Success is our goal!